Adam Real Estate
Adam Real Estate is a private Canadian company engaging primarily in real estate development and asset management in the National Capital Region of Canada. The company drives its strength from its 30 years' experience in real estate, the quality of its dedicated team members, and the long-standing relationships it enjoys with its clients and the key real estate players in the region.
With more than 400 employees through its subsidiaries and affiliates, Adam Real Estate owns a portfolio of commercial and residential buildings across the National Capital Region, and an inventory of strategically located lands on which will be developed more than 2000 residential units and one million square feet of commercial space.
Throughout the years, the company is proud to have actively participated in public and institutional development projects, such as La Maison de la Culture, a landmark visual arts and performing center in the city Gatineau that also holds an exhibition gallery and the city library.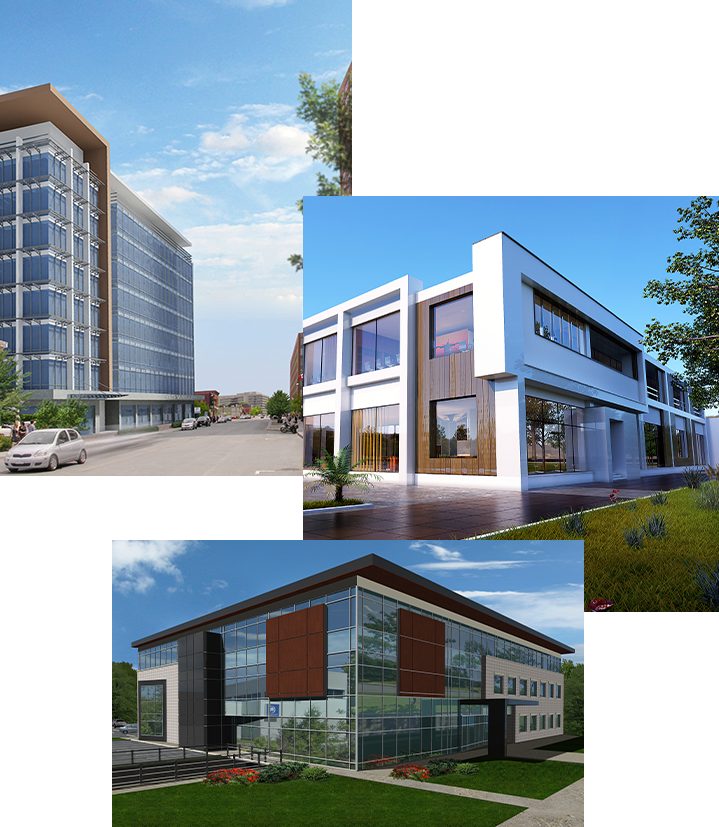 A titre d'artisan de la première heure, vous avez énormément contribué au succès exemplaire que connaît aujourd'hui la Maison de la culture. N'eût été de votre travail, les Gatinois ne pourraient profiter des spectacles d'envergure comme ceux qui nous sont présentés…La Maison de la culture, avec sa Salle Odyssée, récipiendaire de nombreux « Félix », constitue maintenant une destination de premier choix pour de nombreux artistes. Je tenais à vous dire à quel point j'apprécie le rôle que vous avez joué dans la concrétisation de ce projet.
- Marc Bureau, Maire de Gatineau
I had the pleasure of working with Alain Adam on some large, high-profile files…on the management of leases on a multi-billion-dollar portfolio of buildings with demanding clients in a fast-paced environment. The integrity and professionalism of his work was unquestionable. It was a pleasure working with him.
- Paul Barrette, Senior Counsel, Legal Services, Public Works and Government Services of Canada
We wish to express our appreciation to you as our landlord. We have been very pleased with the professionalism you have demonstrated in managing this great property and the exceptional quality of your services. Your management team has been readily available to respond to any of our requests. Once again, thank you for your attention to detail and if the opportunity arises to pass the letter to a prospective tenant, I would welcome the opportunity to recommend, not only your organization as great landlord/management company, but in particular, your outstanding skills. Keep up the great work!
- Mary Wathen, Chief Operating Officer, Cassidian Communications, an EADS North America company
Le respect dont vous faites preuve dans l'accomplissement des travaux de rénovations, le goût et le souci du détail ainsi que l'entretien de l'immeuble ne font que démontrer votre engagement face à vos locataires. En effet, vous avez démontré une grande écoute et nous sommes heureux d'avoir prolongé notre relation d'affaires avec vous.
- Edith Gagnon, Directrice générale, RE/MAX vision (1990) Inc.
In the years I have worked with you and your team I have developed an enduring respect for your work ethics, dedication, motivation and the values that you have conveyed upon all of us. Undeniably, your ability to work during stressful, challenging and complicated projects has ensured and positively contributed to the profits and success of our business ventures…I have witnessed your skills and you're team's remarkable talents…it was always and will remain a pleasure working with you.
- Tamim Rawashdeh, Vice-President, Limbour Investment Management.
La Société Immobilière Adam nous a toujours traité avec professionnalisme et courtoisie, tenant ses promesses et trouvant des stratégies gagnantes pour répondre efficacement à tous nos besoins. L'expertise, l'efficacité et la grande qualité des équipes de la Société Immobilière Adam témoignent de son engagement indéfectible à offrir la meilleure expérience client à ses locataires.
- Shan-David Beaulieu, Président Services Financiers Beaulieu, distributeur autorisé de Financière Sun Life
Votre entreprise, vos dirigeants et vos employés opèrent avec un grand souci d'intégrité et une éthique professionnelle irréprochable. Vos immeubles sont très bien entretenus et le service offert a toujours été à la hauteur de nos attentes. Nous sommes heureux de compter parmi vos locataires et aimerions vous exprimer toute notre gratitude pour une relation d'affaires exceptionnelle.
- Daniel Larabie, Président, Physio du Plateau
We have been a tenant at Adam Real Estate since 2015. As our needs for office space grew over time, you were always able to accommodate us. Your buildings are grounds are very well maintained. There is comfort in knowing that when issues arise, we always have someone who is available, friendly and helpful to discuss our concerns. Alain, please extend our appreciation to your team for its prompt and proactive service.
- Kelsey Cuddihy, HR & Operations Manager, LightBend Inc.
À titre de partenaire de MOSAÏCANADA 150, nous désirons vous transmettre tous nos remerciements pour le soutien et le service exceptionnel que vous nous avez offerts afin d'accueillir les employés et les équipes que nous avions à héberger pour le montage de l'exposition. Entre autres, votre service personnalisé nous a permis de recevoir plus de cent artistes-soudeurs et horticulteurs en provenance de Chine. Nous vous sommes donc reconnaissants de l'ouverture que vous avez démontrée en sachant adapter votre service à la culture de nos invités. Nous tenons également à souligner la courtoisie exemplaire de tout votre personnel.
- Johanne MacKay Falcon, ing. M.B.A., directrice générale adjointe, MOSAÏCANADA 150