Creating a complete lifestyle experience
Mission & Values
Our ambition is to imagine and design innovative projects that put people at the heart of our developments. We pursue this goal by designing sustainable projects that fulfil new technological requirements, are eco-responsible and encourage the mixing of generations and functions.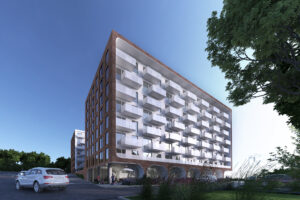 Responsibility
We focus our attention on our clients' needs and the respect of our commitments. We are defined by our profound sense of loyalty towards our clients and partners.
Challenge
Our dynamic, flexible and proactive approach helps us to face the great challenge of generating real investment returns.
Excellence
Our operational efficiency ensures our success. We achieve our goals through our professionalism and reactivity, bringing together all the required skills.
Enthusiasm
We are fueled by our passion. We live for today and construct the future with optimism.