Our aim is to design sustainable and eco-responsible projects
Portfolio - Secteur immobilier
Centre Professionnel du Plateau – phase II, Gatineau, Québec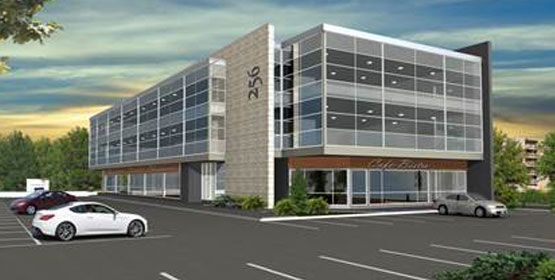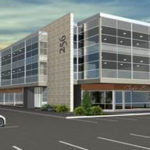 The Centre Professionnel du Plateau – Phase II – will be built on a 60,000 square feet site, adjacent to Centre Professionel Du Plateau – Phase I, and Domaine des Trembles Retirement Residence.
This 45,000 square feet Class A office / commercial facility will be located near Champlain's and Chaudière's bridges, 5 minutes from downtown Ottawa and Gatineau. This facility will be located on Saint Raymond Boulevard, a major Gatineau artery linking the former cities of Hull and Aylmer, near multiple retail and commercial businesses and services, including restaurants, a commercial center, a hospital and golf courses, all just a short distance away.
The Centre Professionnel du Plateau – Phase II – will benefit from the services of an experienced and sophisticated property management team on site to ensure efficient day-to-day operations. In addition to the tear-one services that will be made available, this facility will offer its tenants with a 24-hours security access and monitoring system, a safe and secure environment, ample parking, bicycle racks, modern and executive style washrooms, elevators, and all other typical Class A building amenities.
The architectural plans and 3D views of this building are currently being prepared by and will be posted shortly.
For more information, please contact us at info@adamrealestate.ca or at 819.778.0022.